KILANKO - Artificial intelligence in agricultural communication networks
3,11 Mio. € (davon 76 % Förderanteil durch BMBF)
CiS GmbH, Bentwisch
John Deere GmbH, Mannheim, Germany
University of Tübingen, Germany
TU Kaiserslautern, Germany
Welotec GmbH, Laer, Germany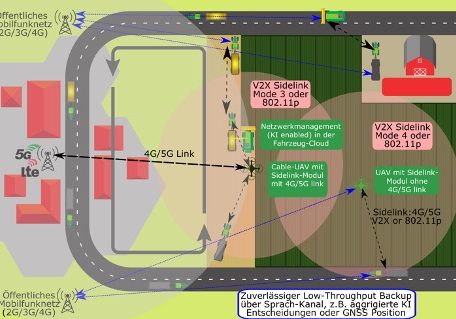 The digitalization of agriculture
Digitalization is now also a feature of large-scale agricultural operations. Modern digital technology creates networks that help farmers gather and process data and thereby plan and perform their work more effectively. Driven by a powerful combination of artificial intelligence (AI) and autonomous machinery, today's agriculture is reinventing itself as precision/smart farming, where automated and intelligent decision-making processes boost efficiency. On some farms, however, a key challenge remains the lack of seamless wireless coverage, without which a smart network of farmyard machinery, robots and drones cannot function properly. This calls for an innovative solution that can make use of already available automation technologies.
Building networks where wireless coverage is lacking
The aim of the project is to create local networks by turning drones into airborne base stations and agricultural machinery into mobile network nodes. This will safeguard the wireless transmission of sensor data and thereby ensure that individual items of machinery can communicate with one another. There are several challenges involved in creating an autonomous mobile network of this kind. For a start, it requires the seamless integration of a host of wireless technologies either already in use or ready to go, such as LTE or 5G. Secondly, if drones are to act as airborne base stations, this necessitates a system capable of network management in three dimensions as well as a reliable control of time-critical processes.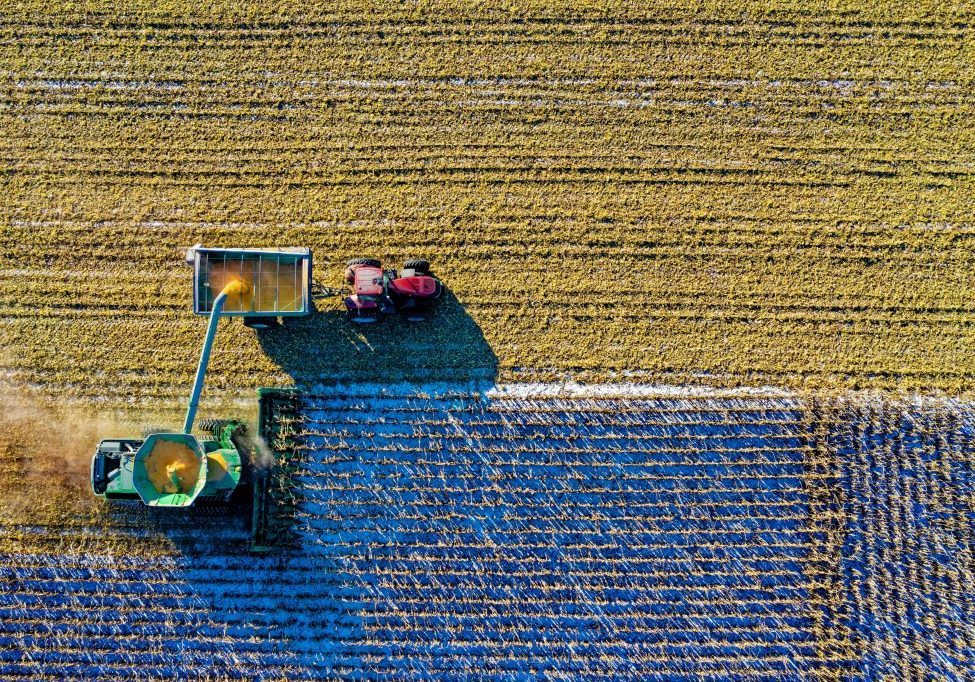 AI-based, self-organizing networks
Managing complex agricultural operations such as crop spraying is a task that involves tracking and coordinating multiple vehicles. This is beyond the capabilities of an individual farmer. The project is therefore seeking to develop an efficient AI-based control technology that will furnish the network management system with self-organizing capability.
INNOVATIONS AND PROSPECTS
Reliable, real-time data communication via lightweight hardware gateways
The AI-based network management system will feature lightweight hardware gateways. Mounted on drones (free-flying or tethered) these will enable a seamless integration of different wireless technologies, thereby ensuring reliable, real-time data transfer between machinery and other agricultural vehicles or with the cloud. The concept developed for the project will use a self-organizing network to integrate a variety of wireless technologies. In so doing, it will advance the digitalization of agriculture and thereby increase crop yields. The project aims to demonstrate the practicability of this approach under current and future market conditions and technological constraints.